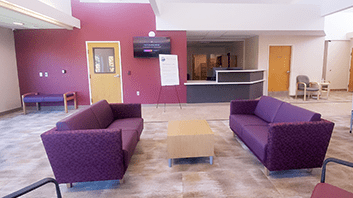 Caring for Lane County's Native people
The Ko-Kwel Wellness Center-Eugene is an exciting step forward in health care for Native American and Alaska Native people in the Eugene area.
Recently purchased by the Coquille Indian Tribe, the former Willamette Medical Center building has been remodeled to create space for primary outpatient medical care. We aim to open by the fall of 2021.
Our mission is to care for members of all federally recognized Indian tribes. We aim to provide high-quality care in a welcoming, culturally comfortable setting.
As part of the Coquille Tribe's Health and Wellness Division, KWC-Eugene is designed to work in tandem with the recently completed KWC-Coos Bay, located on the tribe's Kilkich Reservation near Charleston.
How to sign up
Although our Eugene clinic is not yet offering primary care, you can sign up now to become a patient. Just fill out this form and send deliver by email, postal mail, or in person.