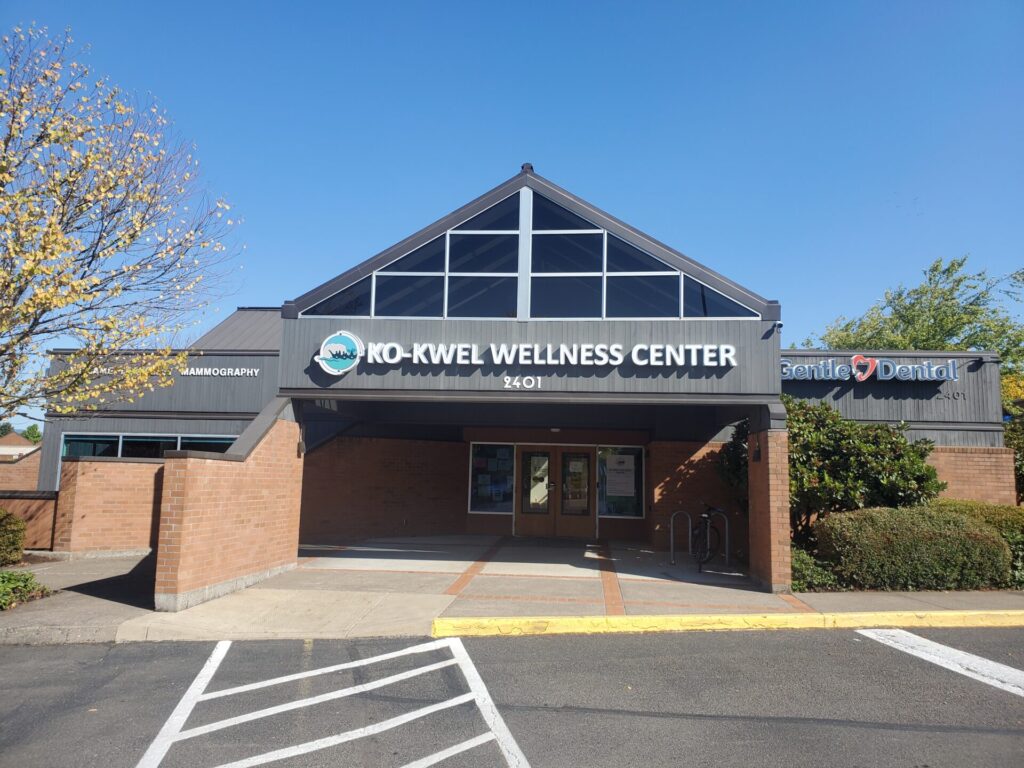 Ko-Kwel Wellness Center–Eugene
Opening February 2022
---
Eligibility
Starting in mid-February, the Ko-Kwel Wellness Center-Eugene will be open to all American Indians and Alaska Natives of federally recognized tribes with proof of tribal enrollment or tribal identity. 
Family members of American Indians and Alaska Natives may be accepted in the future, as capacity allows.
---
Services
The Eugene clinic will provide primary medical care, with some capabilities for laboratory testing and pharmaceuticals.
Laboratory
Though our Eugene location won't be a full-service laboratory, we will offer point-of-care testing such as rapid-strep and rapid-flu, as recommended by your health-care provider.
Pharmacy
The Coquille Tribal Pharmacy in Coos Bay provides mail-order options for most medications. Learn more
Dental
We offer dental services in Coos Bay. Learn more
Mental health
We plan to add these services in Eugene in 2023, after remodeling some vacant space in our building.
Specialty services
As a primary care clinic, we have no plans to offer specialty services.
COVID vaccines
KWC-Eugene is not currently offering COVID-19 vaccinations, but shots are available at various local sites.
---
You can sign up now
The nationwide shortage of medical providers delayed our opening, but we're delighted to say we expect to open Feb. 14.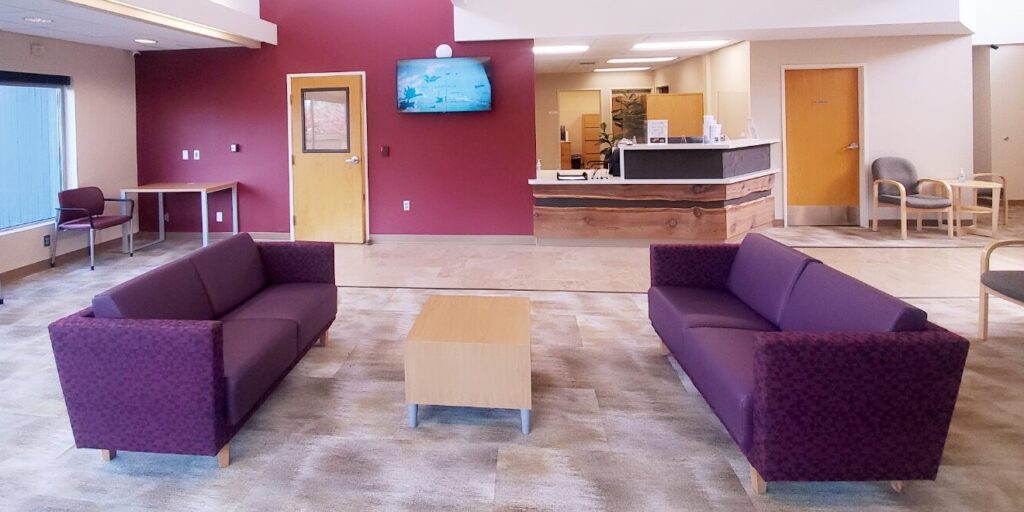 Although we are not yet seeing patients, we are accepting patient enrollments in preparation for opening.  If you would like to receive progress updates, please complete our New Patient Questionnaire to be added to our email list.
---
Where to find us
KWC-Eugene is located at 2401 River Road, in the Santa Clara area. (We share the building with Gentle Dental, Axis Physical Therapy & Rehabilitation, and Willamette Valley Mammography. ) The building is in the shopping plaza at the corner of River Road and Division Avenue, about midway between Albertsons and Fred Meyer.