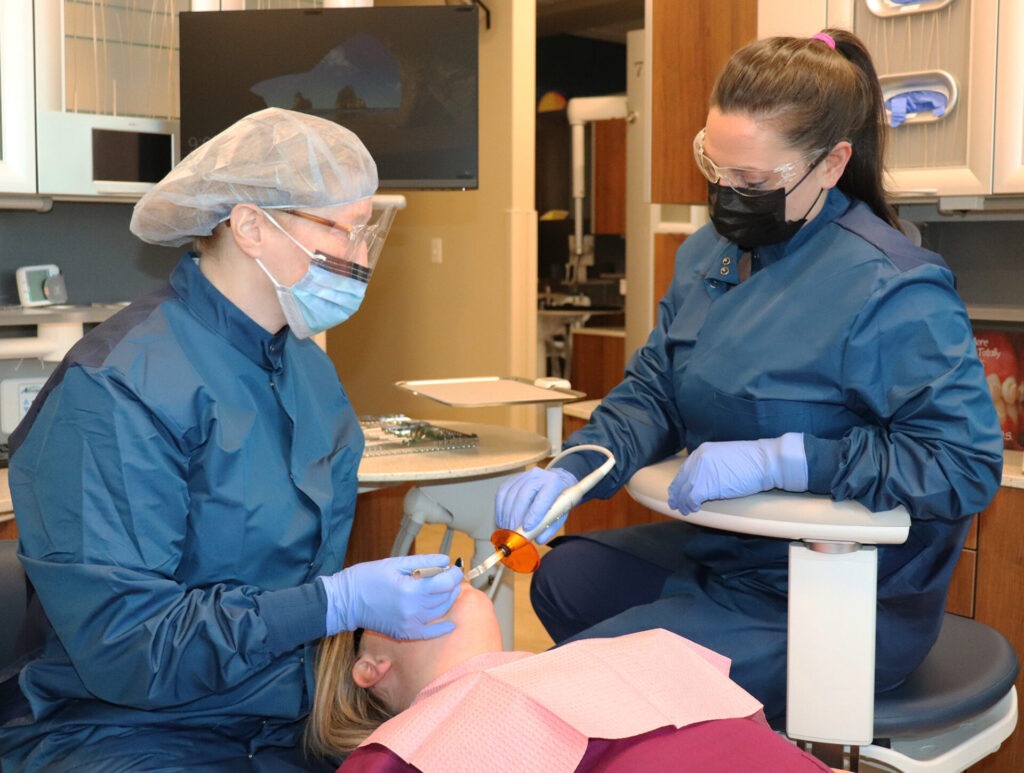 A healthy mouth is part of a healthy you
The Ko-Kwel Wellness Center's oral health professionals are here to care for more than just a fantastic smile. Regular dental care is an important part of overall good health, and it provides a foundation for strong teeth and healthy gums for a lifetime.
The dental clinic has delivered skilled, compassionate care since opening our doors in February 2022. We promote dental health in collaboration with our patients, providing full-service oral health care to help you look and feel your best.
---
Services we offer
Preventative checkups
Dental cleaning
Oral health education
Pediatric dental services
Fillings
Crowns
Composite restoration
Bridges
Extractions
Minor orthodontics
Extractions
TMJ
Oral surgery
Panoramic X-ray
---
Eligibility
The dental clinic initially is offering care to Coquille Tribal members, their spouses, and Nasomah Health Plan members. Dental appointments will be offered to other patients in the near future.
If you have questions, please contact the dental clinic at (541) 888-9494, option 6.
---
What to expect
The Ko-Kwel Wellness Centers offers patients a team approach to dental care. We are staffed with experienced and compassionate professionals who enjoy their calling to care for patients. Our oral health team includes a dentist, dental hygienist, dental assistant, dental health aide therapist and receptionist. Working together, this team provides preventative care through regular examinations, cleanings and education on self-care for teeth and gums.
---
Meet our care providers
Mary Williard, DDS
Dentist
Dr. Mary Williard has cared for Native American and Alaska Native patients for more than a quarter-century. Working in Alaska and now on the Oregon Coast, she is a leader in a growing movement to make dental care more accessible and culturally compatible with underserved Native communities.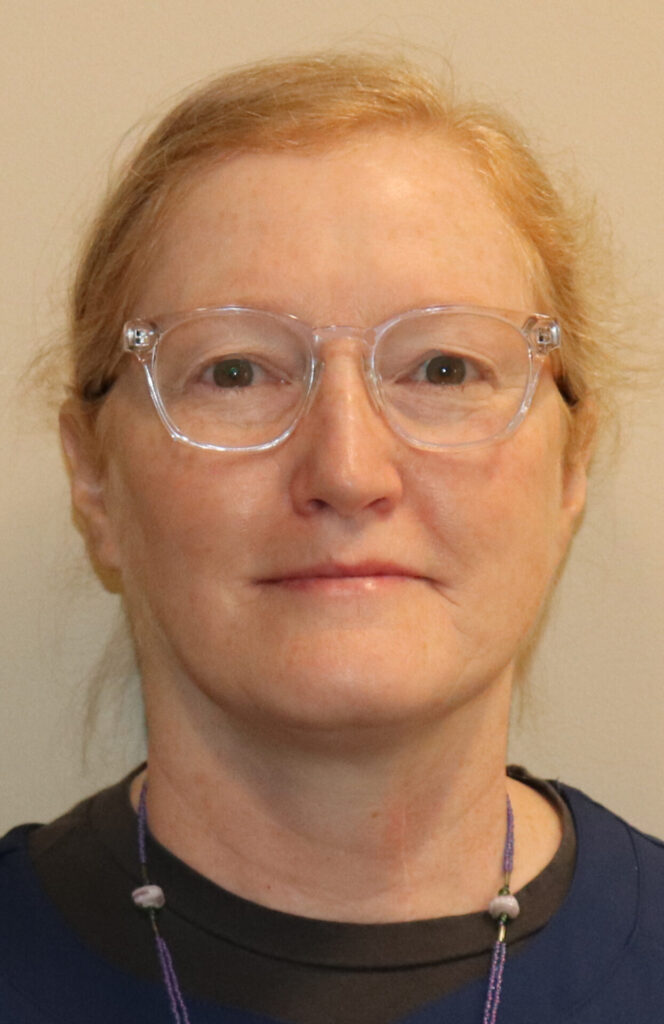 A graduate of the Ohio State University College of Dentistry, Dr. Williard has served in the Commissioned Corps of the U.S. Public Health Service since 1996. The insignia on her Navy-style uniform identifies her as a captain, equivalent to a U.S. Army colonel.
A recognized national expert in dental therapy education, supervision and practice, she has received the national Gies Award for Achievement in dental education. She left teaching in 2021 to resume full-time dental practice.
Dr. Williard leads our team with a vision of a trust-based relationship between patients and the oral health professionals who serve them.
---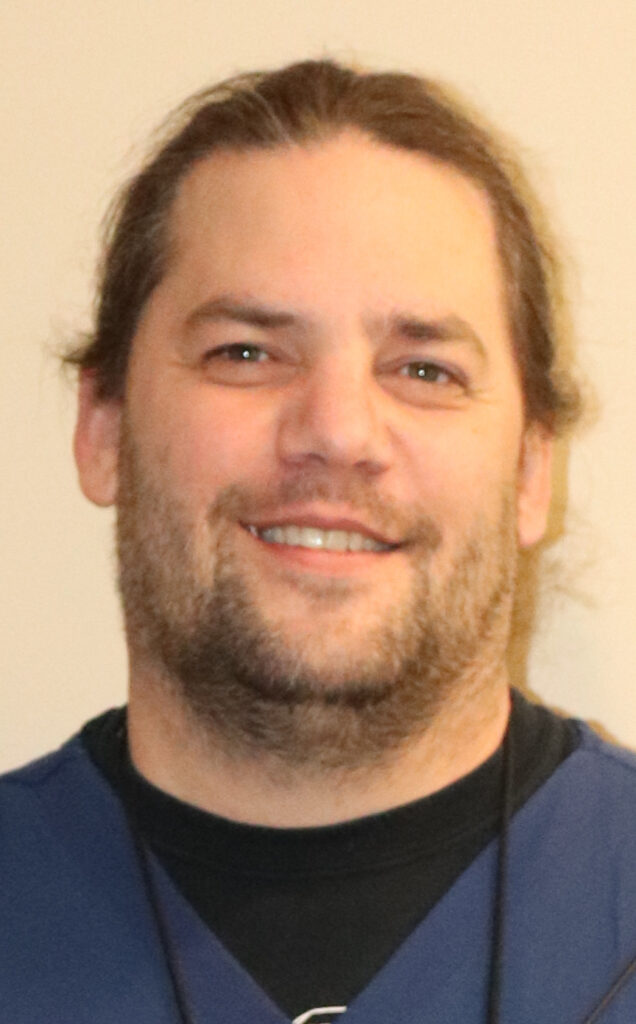 Jason Mecum
Dental Health Aide Therapist
Jason Mecum took a leap of faith in 2016. With the backing of his tribe, he left his Oregon home to enroll in Alaska's dental therapy education program. His goal? To work as a dental health aide therapist, in a Coquille Tribal dental clinic that didn't exist yet.
The clinic still didn't exist when Jason graduated two years later. So he bided his time, gaining experience at the Lower Elwha Klallam Tribe clinic in Port Angeles, Wash.
DHATs are the dental equivalent of physician assistants. Working closely with dentists, they help bring professional dental care to traditionally underserved populations such as Native Americans and rural communities. As one of Oregon's first DHATs, Jason is licensed to provide dental exams, fillings, cleanings and simple extractions.
Completion of the Ko-Kwel Wellness Center in 2021 finally brought Jason home to his ancestral territory. Practicing alongside his former teacher, Dr. Mary Williard, he is delighted to be serving his fellow tribal members along with other clinic patients.
---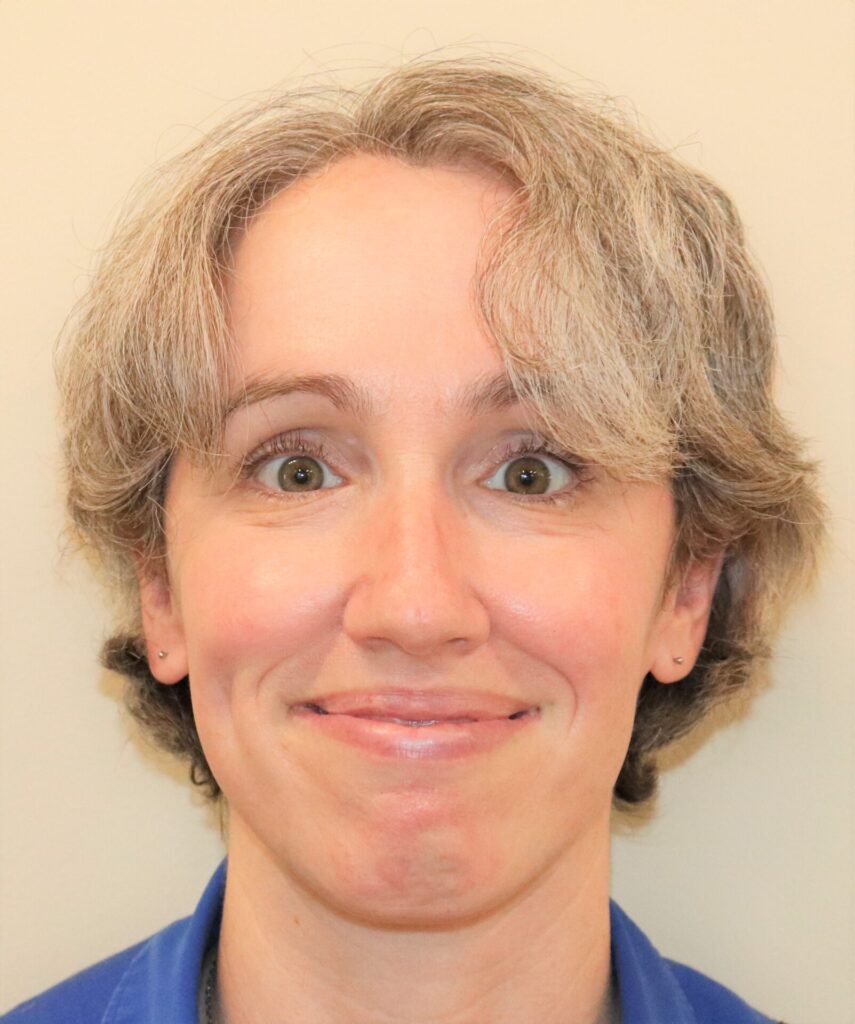 Danielle Underwood
Hygienist
She doesn't drill cavities or remove diseased teeth. Instead, hygienist Danielle Underwood's daily mission is to help you avoid those services.
As a key member of your dental health team, Danielle removes debris that builds up on your teeth and under your gums. She helps assess and maintain the health of your mouth, including the gum tissue and bone supporting your teeth.
Danielle enjoys trying different strategies to meet each patient's needs, and she works to help patients feel comfortable in the dental chair. Seeing her for regular cleanings can reduce your chance of needing bigger dental procedures.
Danielle has an associate's degree in dental hygiene from Lane Community College, as well as a bachelor's degree in zoology and a master's in fisheries. She gained experience in two other Coos Bay dental clinics before joining the Ko-Kwel Wellness Center.
---
Appointments
Dental services are available in Coos Bay only. To schedule an appointment at the Coos Bay dental clinic:
The dental clinic is open 8:30 a.m. to 4:30 p.m., Monday through Friday.
(541) 888-9494, option 6
Receptionist (541) 982-3397
Manager (541) 982-3426
---
After hours dental hotline
For after hours dental emergencies, please call the Advantage Dental 24/7 hotline at 866-268-9631. This service is available to all KWC dental patients.
---
What to bring to your first appointment
Insurance Card – Bring to your first appointment and/or when changes or updates are made.
Photo Identification – Bring to every appointment.
List of prescribed medications – name of medications, dose, and how/when you take it
List of vitamins and over-the-counter medications you take
List of allergies, especially those caused by medications or food
A complete dental history, and/or any updates since your last dental visit
---
Coverage for dental services
Coquille Indian Tribe members and their households are covered for KWC dental services.
Employees of Coquille Indian Tribe government and business entities are covered for KWC dental services through the Nasomah Health Group.
Native Americans/Alaska Natives from federally recognized tribes are covered for KWC dental services.
We bill for service to:
Oregon Health Plan
Nasomah Health Group
Purchased and Referred Care
---
Cancellation policy
If you cannot make your appointment for any reason, please contact us as soon as possible to allow us to accommodate other patients who need dental attention.
Patients who arrive more than 10 minutes late are considered to have missed their appointment and are may not seen during their originally assigned appointment slot.