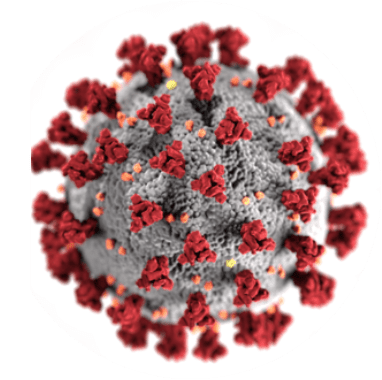 COVID-19
Vaccine and Resources
Last Update-June 5, 2023
Covid-19 Bivalent Booster and Mpox Vaccine Clinic on June 9, 2023
The Ko-Kwel Wellness Center is bringing immunity to the community and offering vaccinations to protect against Mpox and Covid-19 in Eugene, on June 9, 2023. While cases of Mpox and Covid-19 are down dramatically from their previous year's peaks, as the summer months and celebrations approach, now is the ideal time for people to ensure they are protected.
The clinic will be offering the Jynneos Mpox and Moderna Bivalent vaccines to any person eligible. Both the Jynneos and Moderna vaccines are free, and their administration is covered by insurance. If you do not have insurance both vaccines are still free of cost.
The Jynneos Mpox vaccine is a two-dose vaccine developed to protect against Mpox and smallpox infections. People need to get both doses of the vaccine, the second dose given 4 weeks after the first dose, for the best protection against Mpox. Any adults aged 18 and older who want protection from Mpox infection are eligible to receive a Jynneos Mpox vaccine.
The Moderna Bivalent, is designed to target the BA.4 and BA.5 Omicron subvariants, in addition to the original coronavirus strain. This single-dose booster helps to restore protection that has waned since previous vaccination by targeting more transmissible variants.
Eligibility for the Moderna Bivalent
People 6 months – 5 years of age who were previously unvaccinated or vaccinated with one or two doses of Moderna COVID-19 vaccine;
People 6 years of age and older who were previously unvaccinated or vaccinated with one or more doses of a monovalent COVID-19 vaccine at least 2 months after receipt of any monovalent COVID-19 vaccine;
Adults 65 years and older who have not yet received a bivalent booster or who received their first bivalent booster at least four months ago; and,
Adults with immunocompromising conditions who have not yet received a bivalent booster or who received their first bivalent booster at least two months ago.
The COVID-19 Booster and MPox vaccination clinic will be open to walk-ins and will occur from 9 am to 12 pm and 1 pm to 4 pm at the Ko-Kwel Wellness Center, 2401 River Rd. #101, Eugene, OR, while supplies last. For any questions, please call the Clinic at (541) 916-7025.
---
Bivalent COVID19 vaccine available
The Ko-Kwel Wellness Center-Coos Bay currently has a supply of the Moderna bivalent vaccine available for those 12+ years and older. The supply is available to Coquille Indian Tribal members, their households, KWC patients, and CIT employees while supplies last. The bivalent vaccine is for those who have not had a COVID19 vaccine within the last two months.
Those interested in receiving a bivalent booster can call the Medical Clinic at 541-888-9494, ext.1 to confirm eligibility and schedule an appointment.
You can search for additional locations to receive the recently authorized bivalent booster for children and adults at
The Ko-Kwel Wellness Center-Coos Bay still offers the Moderna COVID19 vaccine primary series for those who may need their initial vaccinations on Fridays by appointment and will send out further information on vaccination opportunities when booster doses become more available.
COVID-19 Home Test kits and supplies available
The Ko-Kwel Wellness Center (KWC) now has iHealth COVID-19 home test kits available for Coquille Indian Tribal members, KWC patients,
CIT government staff and employees of the CIT entities (The Mill, CHA, Tribal One).
Email the KWC Public Health Manager Jessica Hamner to have kits mailed. You can also pick up testing kits at the KWC-CB and the KWC-Eugene during regular business hours.
---
Oregon Vaccination/Booster Locations
COVID-19 vaccinations/boosters are available around Oregon. The current link below includes event dates and information for Lane, Douglas, Josephine and Coos counties. Additionally sites in Bend, Redmond, and Portland are included.
Kids asking questions about COVID shots?
Everyone has questions about the vaccines. Explaining the answers to children can be especially challenging. Here are some questions children may be asking and ways you:
---
COVID vaccine availability
The Oregon Health Authority provides an excellent resource for finding COVID-19
vaccinations locations near you:
For those tribal members outside of Oregon, the CDC offers a similar search tool for the entire United States:
Live outside our service area?
If you are a Coquille Tribal member but unable to travel to a CIT clinic, the Indian Health Service has a website to help you locate an IHS office or another tribal facility in your area.
Additional vaccine information
Questions?
If you have a question about the vaccine and cannot find the answer in the information listed above, you can email your question to:
Or contact Kelle Little at (541) 297-0341.