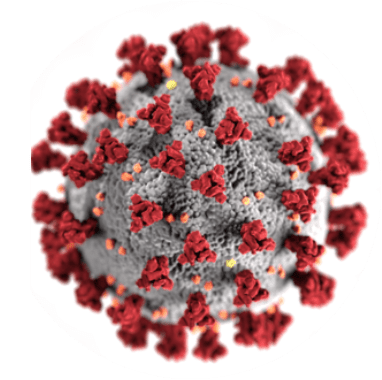 COVID-19
Vaccine Update
April 29, 2022
Need your second COVID booster?
If you've had your COVID shots and you got a booster last year, you may be eligible for a second booster.
The Ko-Kwel Wellness Center-Coos Bay offers Moderna vaccine boosters if you're 50 or older, or if you're immunocompromised.
The vaccine will be available the next two Thursdays and Fridays on a first-come, first-served basis. Vaccines also are available if you need your first or second dose or your first booster.
Call: 541-888-9494, option 1
COVID19 Home Test Kits and supplies available
The Ko-Kwel Wellness Center (KWC) now has iHealth COVID-19 home test kits available for Coquille Indian Tribal members, KWC patients,
CIT government staff and employees of the CIT entities (The Mill, CHA, Tribal One).
Email the KWC Public Health Manager, Jessica Hamner at jessicahamner@coquilletribe.org to have kits sent or pick up at the KWC-CB during regular business hours.
For questions, contact Afton Libbett at 541-888-9494 or aftonlibbett@coquilletribe.org.
---
Oregon Vaccination Events
Mass CV19 vaccination events are available around Oregon. The current link below includes event dates and information for Lane, Douglas, Josephine and Coos counties. Additionally sites in Bend, Redmond, and Portland are included.
Find a location near you:
Kids asking questions about COVID shots?
Everyone has questions about the vaccines. Explaining the answers to children can be especially challenging. Here are some questions children may be asking and ways you:
Questions and answers for kids
---
COVID vaccines availability
The Oregon Health Authority provides an excellent resource for finding COVID-19
vaccinations locations near you:
For those tribal members outside of Oregon, the CDC offers a similar search tool for the entire
United States:
For questions, email covid19@coquilletribe.org
Live outside our service area?
If you are a Coquille Tribal member but unable to travel to a CIT clinic, the Indian Health Service has a website to help you locate an IHS office or another tribal facility in your area.
Our staff may be able to help as well. For questions or assistance with navigating the IHS website, email us:
Additional vaccine information
Questions?
If you have a specific question about the vaccine and cannot find the answer in the information listed above, you can email your question to:
Or contact Kelle Little at (541) 297-0341.