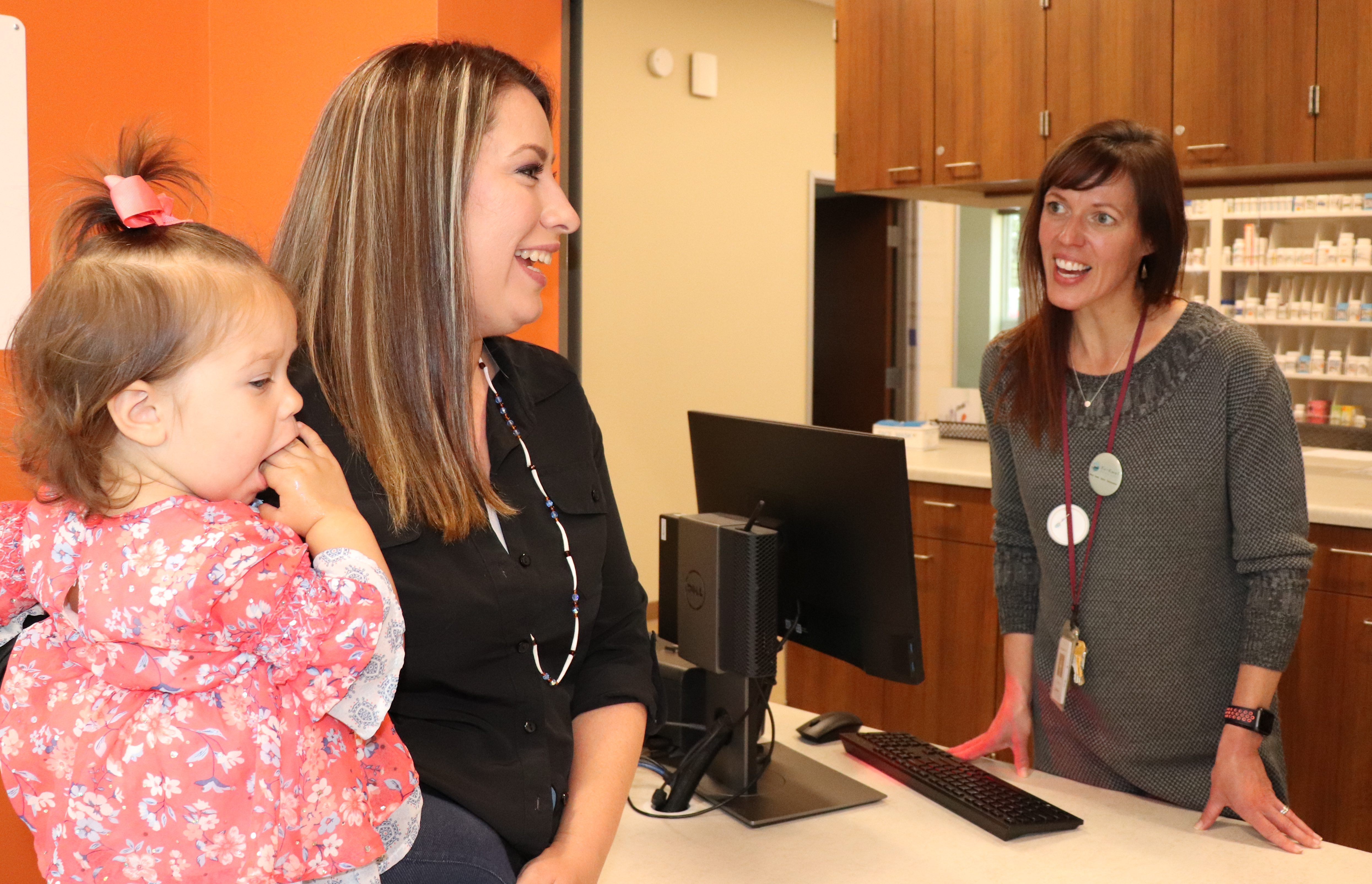 More Than Just Meds
The Coquille Indian Tribe Pharmacy serves eligible patients with the convenience of mail-order service and the personal touch that comes with Tribal ownership. In-person pickup is available for medications you need right away.
The pharmacy is normally open 9am-12pm and 1pm-5pm, Monday through Friday.
---
Why Use the CIT Pharmacy?
Filling your prescriptions at the Coquille Indian Tribe Pharmacy is easy and convenient!
Receive your prescriptions by mail.
We offer curbside delivery for urgent medication needs.
Our pharmacy team works closely with the Ko-Kwel Wellness Center medical team to meet patient needs.
Our pharmacy team is professional, friendly and culturally aware.
---
Maintenance Medications
We can fill the prescriptions you use for chronic health conditions such as diabetes, high blood pressure, asthma, or high cholesterol. Here's how:
New Prescriptions
Your health-care provider can order prescriptions for you electronically using Surescripts, or by faxing the pharmacy. The pharmacy can accept faxed prescriptions from provider offices only.
Transfers
The CIT pharmacy can transfer prescriptions from another pharmacy. Please contact a CIT pharmacy team member at (541) 435-7039 with the name and phone number of the pharmacy that last filled your prescription, the prescription number, and the name of the medication. This information is available on your prescription bottle. Please note we are not able to transfer prescriptions for controlled substances.
Refills
Refills may be ordered 24 hours a day, seven days a week, through our automated refill line, (541) 435-7039.
The automated system will guide you through the process:
Please enter your most recent seven-digit prescription (RX) number, beginning with 0 or 00.
If you are not sure whether your prescription was accepted by the automated system, please call back and ask to speak to a pharmacy team member.
If the pharmacy is closed, please leave a message. Your call will be returned the next business day.
Helpful Tips
Please contact the CIT pharmacy at least seven days in advance of needing your medication. This allows adequate time for contacting your provider if refill approval is needed.
If you have run out of a medication or need a medication urgently, please contact a CIT pharmacy team member at (541) 435-7039.
To learn about the CIT pharmacy auto-refill program, please contact a CIT pharmacy team member at (541) 435-7039.
For maintenance medications, please ask your health-care provider to prescribe a 90-day supply if medically appropriate for you.
Please remember to contact us with any address or phone number changes! This is important to ensure your prescriptions are mailed to the appropriate address for delivery.
Auto Refills and Notifications
You may choose to have your maintenance medications automatically refilled! Additionally, you may agree to receive notifications from the CIT Pharmacy through Text and/or Email when your prescriptions are ready. The Automatic Refill Program Agreement can be completed and mailed or dropped off at the CIT Pharmacy. The Text & Email Notification Agreement can be submitted electronically, mailed, or dropped off at the CIT Pharmacy:
---
Acute/Short-Term Prescriptions
The CIT pharmacy can fill prescriptions for acute or short-term use prescribed by Ko-Kwel Wellness Center providers. (An example of an acute medication would be an antibiotic prescribed for an infection.)
Please contact a CIT pharmacy team member at (541) 435-7039 to ensure the medication is in stock and to coordinate pickup. Some exceptions may apply.
---
Signing Up
Please register as a pharmacy patient to start using the CIT Pharmacy by clicking the Online Registration Form box below.
---
Eligibility
We currently serve patients who are:
Oregon Health Plan members with Open Card. No cost to patients for prescriptions covered by Oregon Health Plan. Prior authorization requirements apply.
Native American/Alaska Natives with no insurance, receiving primary care at the KWC. Talk to a pharmacy team member for pricing information.
PRC-eligible Coquille Tribal members, spouses and dependents living within the tribe's five-county service area.
Coquille Tribal members and dependents who live outside the five-county service area and are covered by Nasomah Health Group.
All other Nasomah Health Group members.
---
Update Your Mailing Address
---
More Information
---
Click below for information on how to safely dispose of medications: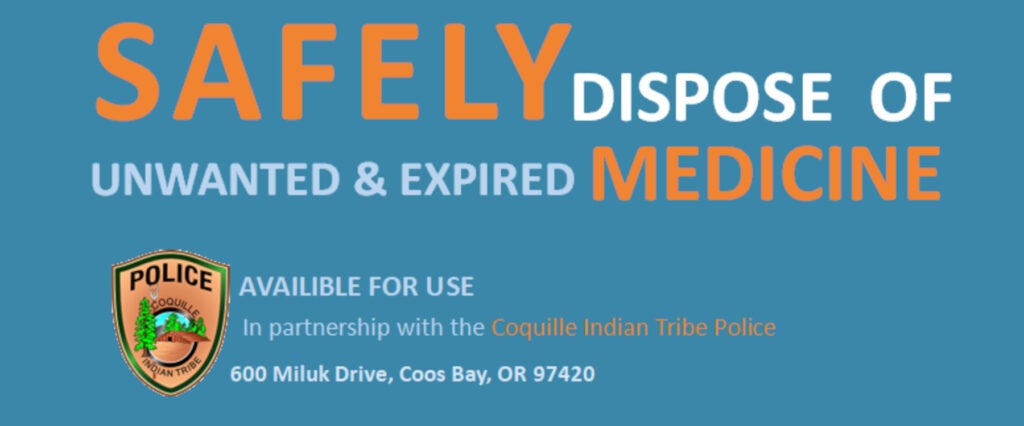 ---
Meet Our Pharmacists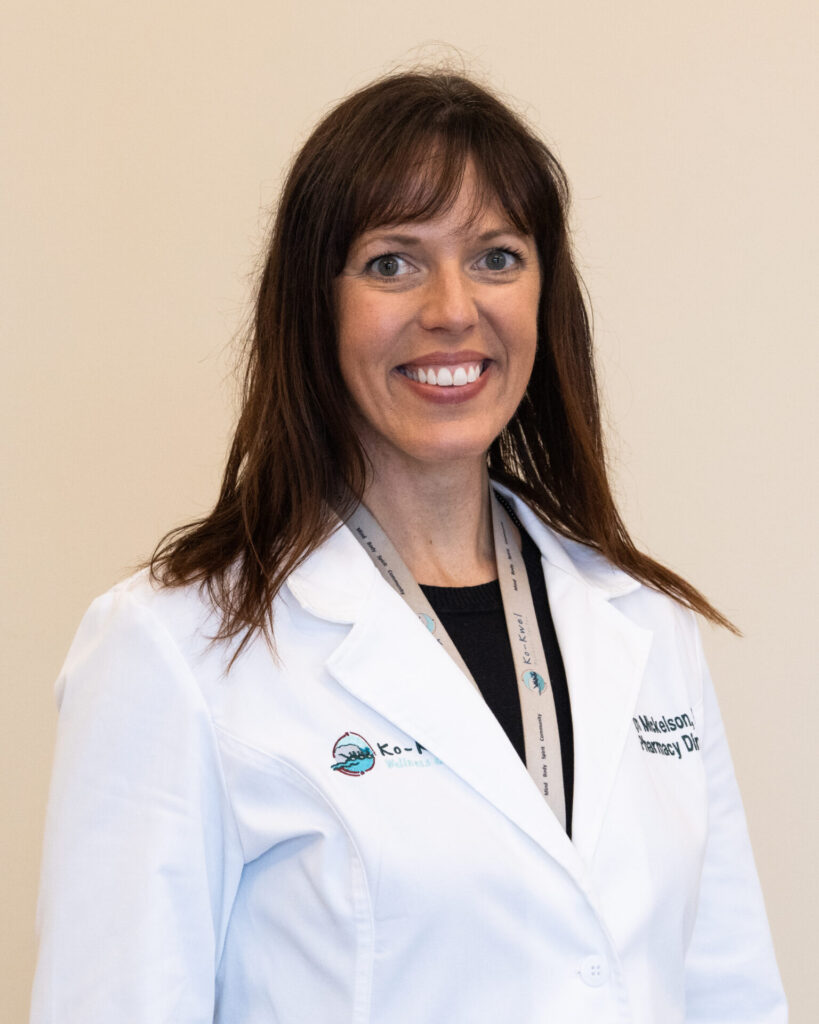 Caryn Mickelson, PharmD
Pharmacy Director Caryn Mickelson grew up in North Bend and returned to the Coos Bay area after completing her Doctor of Pharmacy degree from Oregon State University-Oregon Health & Science University.
She worked as a community pharmacist for several years before joining the local Coordinated Care Organization to serve the Medicaid population of Coos and Curry counties. After eight years in that role, she joined the Coquille Tribe as pharmacy director.
She oversees all aspects of the medication dispensing process, answers questions from patients regarding their medications, and provides support to the KWC providers and their teams. Caryn leads the KWC's efforts to ensure medications are affordable and accessible for tribal members, employees, and their families.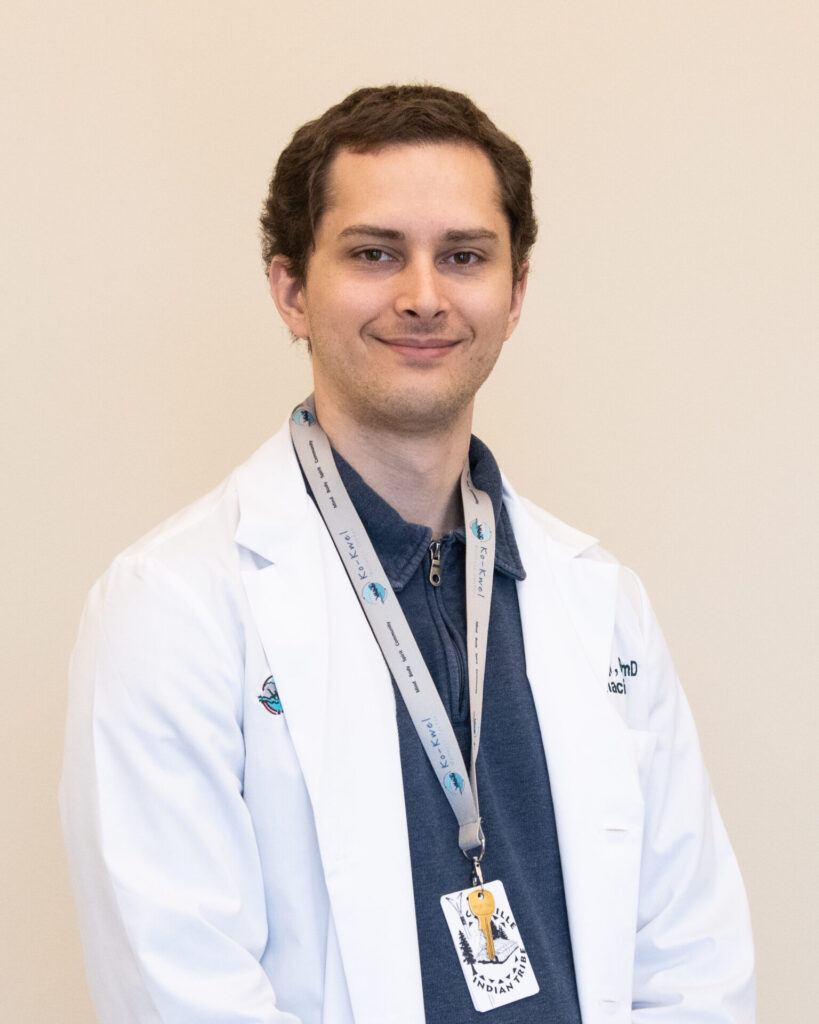 Kasem El-Hajji, PharmD
Pharmacist Kasem El-Hajji earned his Doctor of Pharmacy at his home state's University of South Florida Taneja College of Pharmacy. He moved to Oregon in 2020 for a pharmacy residency at the Warm Springs Health and Wellness Center, an Indian Health Service clinic in Central Oregon. He joined the Ko-Kwel Wellness Center in 2021.
As one of two pharmacists at KWC, he verifies and dispenses prescriptions, counsels patients about their medications, and answers patient questions about meds and supplements. He takes special pride in his data analysis and quality improvement skills.
---
Contact Us
Phone: (541) 435-7039
Please do not email personal health information or refill requests to the pharmacy. We recommend that you use our automated refill line that is available 24 hours a day, seven days a week, or contact a pharmacy team member at (541) 435-7039.
Postal Address: Coquille Indian Tribe Pharmacy, 630 Miluk Drive, Coos Bay, OR 97420
Physical Address: Located inside the Ko-Kwel Wellness Center, 630 Miluk Drive, Coos Bay (on the Kilkich Reservation near Charleston)