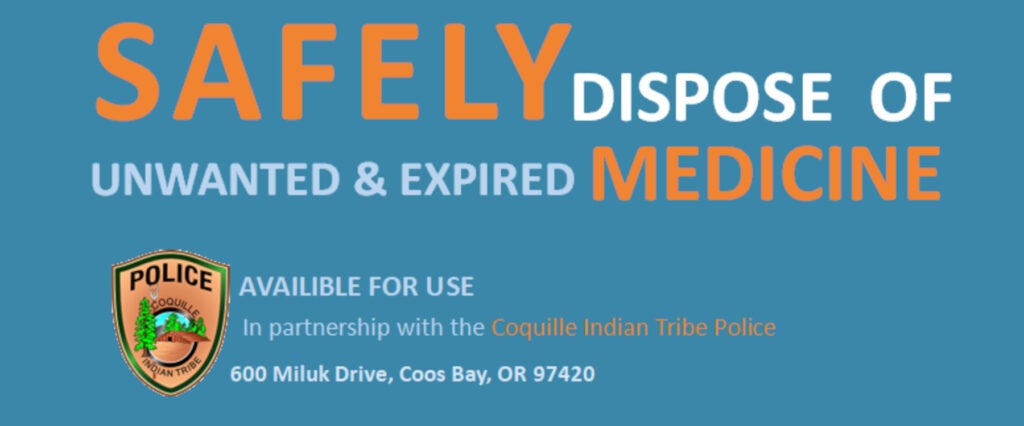 The CIT Pharmacy would like to remind our patients, clients, and neighbors that there is a Safe Medications Disposal Bin located at the Coquille Tribal Police building on Kilkich. The bin can be accessed 24/7 from outside the building at the side entrance.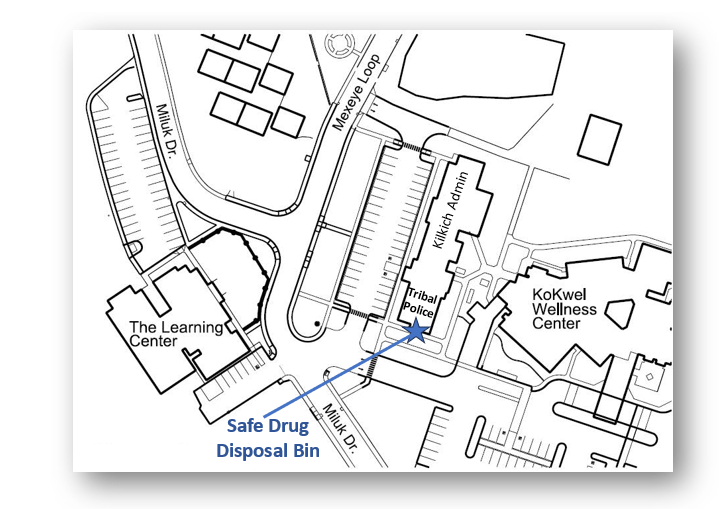 If you are unable to access the Safe Medications Disposal Bin, the CIT Pharmacy currently has a supply of
Rx Destroyers. These containers include a liquid formula that begins dissolving medications on contact. Once full, the container can be discarded with common trash.
Call the Pharmacy at (541) 435-7039 to request an Rx Destroyer to be mailed.
Remember to check your medicine cabinet regularly for outdated or unused medications that should be disposed of for the health and safety of your household, the community, and the environment:
Prevent accidental poisoning of children or pets
Prevent misuse or diversion
Avoid health problems from accidently taking the wrong medicine or dose
Prevent medicine from entering streams or rivers